Ganpatipule is a coastal village about 375 km south of Mumbai along the Konkan coast. It is a coastal village having one of the most beautiful beaches on the Konkan belt – an idyllic getaway for pilgrims, peace seekers and beach lovers alike. The village enjoys a moderate climate throughout the year but winter is the most pleasant season to visit Ganpatipule. Ganpatipule is chiefly famous for Rice, Mango and Coconut Plantations as well as Sea food.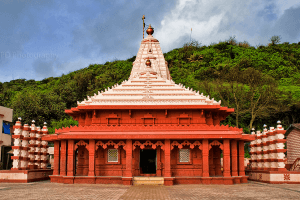 GANPATIPULE TEMPLE
The temple of Swayambhu is frequented by thousands every year. The lord Ganesha at Ganpatipule is considered to be the Paschim Dwardevata (Western Sentinel God of India) and those visiting Ganpatipule make it a point to pay their respect to this deity. The 400 year old Ganpati idol at Ganpatipule is said to have sprung up from the earth. The temple is situated right on the beach at the base of a hill and devotes and pilgrims walk around the hill (1 km pradakshina) as a mark of respect.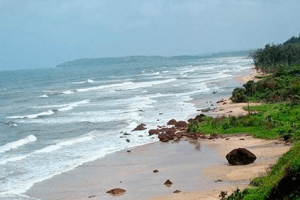 GANPATIPULE BEACH
It is one of the most spectacular beaches along the Konkan Coast and is rated as the best beach in Maharashtra. It is a 3 km long stretch of Golden sands and clear waters. There are many activities on the beach making it one of the most happening beaches along the Western Maharashtra belt and a popular tourist attraction. The activities on the beach include Water Sports conducted by Ocean Adventures, Speed Boats, Camel Ride, Horse Ride, Instant Snaps, Coconut Bhel Puri & Lime Juice stalls.Ocean Adventures has also started surfing and snorkeling and also provide training for the same.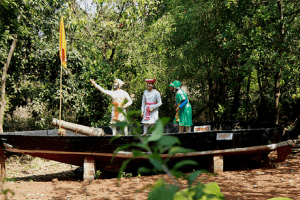 PRACHIN KONKAN
One of the other attractions in Ganpatipule is the Prachin Konkan Museum. Prachin Konkan is a life size museum set in a sprawling three acre campus in Ganpatipule depicting life in yester years in Konkan. A guided tour in the museum takes you through various aspects of life in Konkan in the past.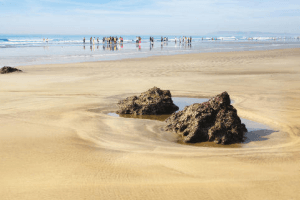 GAYWADI BEACH
The beautiful Gaywadi beach is considered one of the safest beaches in and around Ganpatipule and thus there are lots of Water Sports Activities conducted there. Another attraction at Gaywadi beach is the famous Malgund aquarium with a variety of coastal fauna.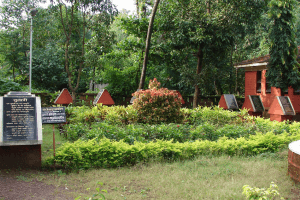 KAVI KESHAV SUUT SMARAK (MALGUND)
Malgund is 3 kms north of Ganpatipule and is a similar village along the Konkan Coast. Malgund is also the birth place of 'Kavi Keshav Suut'. Kavi Keshav Suut is a very renowned Marathi poet and thus they have built a Smarak in his memory. It is now a library and a famous tourist attraction.
SIGHTSEEING TOURS
Ganpatipule has some amazing visions in and around it. Have a look at the Half-Day & Full-Day Tours that take you around this beautiful district
Ratnagiri
27°
moderate rain
humidity: 87%
wind: 8m/s NNW
H 27 • L 27
Weather from OpenWeatherMap